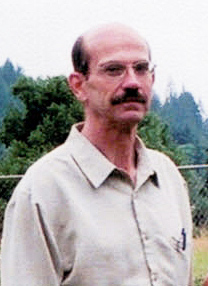 Obituary of Lynn Dale Hammons
Funeral services for Lynn Dale Hammons, 69, of Lovington, NM will be held on Tuesday, May 7, 2019 at 2:00 pm at Jackson Ave Baptist Church with Pastors' Stan Blevins and Dave Rowser officiating. Burial will follow at Resthaven Cemetery. Arrangements are under the direction of Kirby-Smith-Rogers Funeral Home. Lynn was born in Olustee, OK on July 14, 1949 to Edgar Dale and Mary Luella (Tigert) Hammons and passed away on May 2, 2019 in Lovington. He grew up here and graduated from Lovington High School where he played in the band. He attended Hardin Simons University and received his B.A. Degree then later, Golden Gate Seminary and Simon Greenleaf University where he earned his Master of Divinity Degree. Lynn taught 4th & 5th grades in Farmington, NM; taught at Red Cloud University in Lake City, CO and other Independent Colleges through the years. He enjoyed deer hunting and being with his family. He became a Christian at a very young age and stayed faithful to his beliefs through his life.
Preceding him in death was his Mother "Lue" Hammons and one brother: Carl Dean Hammons.
Surviving him is his father: Dale Hammons of Lovington; one brother: Donald Wayne and wife Andi Jo Hammons of St. Augustine, FL; six nieces and nephews: Alyson and husband Eron Linn of Richardson, TX, Abigail and husband Justin Fenske of Houston, TX, Justin and wife Erin Cooper of Centralia, WA, Dean and wife Melissa Hammons of Granbury, TX, Melissa and husband David Diesburg of Virginia and Marla and husband Matt Cook of Denver, CO and also fifteen great nieces and nephews.
Visitation will be held on Monday, May 6, from 2:00 – 6:00 pm at the funeral home.
To send flowers to the family of Lynn Hammons, please visit Tribute Store